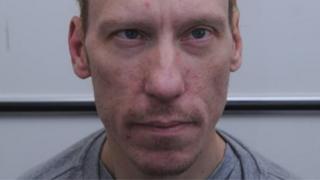 A fresh inquest into the deaths of serial killer Stephen Port's victims will focus on possible failings in the police investigation.
Port, now aged 44, poisoned four young men with lethal doses of a date rape drug in east London in 2014 and 2015.
Evidence heard at trial showed there were a series of chances to catch Port sooner.
Coroner Sarah Munro QC said the victims' families will be at the "very heart of these inquests".
Ms Munro told the Old Bailey the inquests will be "full, fair and fearless".
Port was given a whole life sentence in 2016 for murdering Anthony Walgate, 23, Daniel Whitworth, 21, Gabriel Kovari, 22, and Jack Taylor, 25.
An earlier inquest into the deaths of Mr Whitworth and Mr Kovari, which reached an open conclusion, was quashed.
In the trial it transpired a fake suicide note found in Mr Whitworth's hand – which had in fact been written by Port – said he had accidentally killed his lover Mr Kovari and was taking his own life as a result.
In fact, the two victims did not know one another.
The lawyers for the victims' families argued the coroner was able to examine the role of the coroner in the since quashed inquests for Gabriel Kovari and Daniel Whitworth.
Due to the potential complexity of the case, the volume of material and the considerable public interest, a judge was appointed to conduct an inquest into all four deaths.
None of the officers investigated for potential misconduct in the initial response to the serial killer Stephen Port will be disciplined, the police watchdog has said.
But the Independent Office of Police Conduct (IOPC) said its inquiry had identified "systemic failings" within the Met Police.
It is not yet known if Port will take part in the inquests.
boiler installations elephant and castle

Source link